Would it be wrong to ask God to give you a new car if you are anxious about reliable transportation to work? Definitely not! Would it be wrong to ask God to give you a new Lexus so your friends would be jealous? Absolutely yes!! And this is the confidence that we have toward him, that if we ask anything according to his will he hears us.
And if we know that he hears us in whatever we ask, we know that we have the requests that we have asked of him. You do not have, because you do not ask. You ask and do not receive, because you ask wrongly, to spend it on your passions. In these three verses, we see three reasons our prayers are not answered.
The Marks of Persevering Prayer Luke — Park Baptist Church
Secondly, we are not asking. We have not because we ask not. And third, our prayers are not answered because we ask with the wrong motives. The persistent widow had a very reasonable request. She wanted justice. Verse 3,. Widows were commanded throughout the Law to be cared for by society. In this case, this widow needed justice, probably financial justice, from someone who was trying to take advantage of her.
We do not have to think this was an older widow, because woman were married as young as 13 or 14 so young widows were common 1 Tim Regardless of her age, she came repeatedly with a very reasonable request: justice. She was demanding justice. We should desire God to vindicate us and to deliver us from persecution and trials.
Although we can make application to prayer with this parable, the thrust of the parable is focused on a specific prayer; the prayer for justice. Jesus concludes the parable verses ,. The greatest challenge for us in our prayers is that God answers them in His timing. God will give us final justice on the Day of the Lord. But do not overlook this one fact, beloved, that with the Lord one day is as a thousand years, and a thousand years as one day.
The Lord is not slow to fulfill his promise as some count slowness, but is patient toward you, not wishing that any should perish, but that all should reach repentance. But the day of the Lord will come like a thief, and then the heavens will pass away with a roar, and the heavenly bodies will be burned up and dissolved, and the earth and the works that are done on it will be exposed.
The Lord will give us justice, but His patience is towards us so that no one would perish but all his elect would come to repentance. Jesus is offering us a lesser to greater parallel. He is showing that if an unrighteous judge who does not respect man or fear God, but makes decisions that serve his own interests. If an unrighteous, selfish judge like that will give justice to a persistent widow, will not God do so even more?
The comparison can be clearly seen in verse ,. Cast your anxieties on Him, because he cares for you. Luke ,. If you then, who are evil, know how to give good gifts to your children, how much more will the heavenly Father give the Holy Spirit to those who ask him! If any of you lacks wisdom, let him ask God, who gives generously to all without reproach, and it will be given him. God loves to bless His people. He loves to give to His children.
We see this most clearly in how he gave us unrighteous sinners, His own Son. Romans ,. He who did not spare his own Son but gave him up for us all, how will he not also with him graciously give us all things? We should always pray and not lose heart because God did not spare his own Son, but gave him up for us all.
If our God loves us so much that He willingly would send Jesus to die in our place, how will not also give us all things? We are in Christ. We are children of God. We are forgiven. We are righteous. We are heirs of the world to God. We are new creations. God has already given us so much and he wants to give us more so we should pray and not lose heart.
Friend, if you are here and not a Christian, have you ever considered how much God loves you? Have you thought of how much God desires to have a relationship with you? The Bible says that you are unjust and will face true justice. We all have been there, but God sent his Son, Jesus Christ to bear the burden of anyone who would turn from their sins and trust in Him. He was crucified, but was raised on the third day.
And now because of His victory over the grave, we live in hope of our future resurrection. Friend, God promises that He will give justice to His people and he invites you to be one of his people, will you come? Confess your sins and believe in Christ. Prayer should be Refocusing. Prayer is an act of humility. I need you. God opposes the proud, but gives grace to the humble. Prayer is one way God trains us in humility.
We pray because we need mercy and grace. We pray because we are insufficient in ourselves. We pray because only God can do the impossible. We pray because our God who knows all told us to pray. Jesus draws everything back to the Day of the Lord. When the Lord comes to bring justice to His people, will he find faith? Will he find people trusting in His name? Will autumn damage your church's health? John Rackley questions the demands many churches place on themselves at this time of the year Author: Baptist Times.
Euthanasia - can we live without it? Where have all the APEs gone? A strange sounding question, but one that explains why the Pioneer Collective has a vision to identify Baptist pioneers Author: Baptists Together. The pigeon: a metaphor for the Holy Spirit? Six reasons why we should stop looking for doves, and start noticing pigeons Author: Baptists Together. Are you happy in your church?
It may not be perfect, but here are five suggestions that could strengthen your commitment to your church Author: Baptist Times. Well apparently not These are his reflections Author: Baptist Times. Were the Pharisees really so awful? Better understanding of the Pharisees should give fresh insight into Jesus himself, writes a retired Baptist minister Author: Baptist Times. Our neighbours, and breaking the ice Heather Skull considers why we should be reaching out to those around us in friendship and what the result might look like Was this really a misguided zeal?
A dilemma with his hairdresser leads Colin Sedgwick to wonder whether we have lost our evangelistic nerve Author: Baptist Times. The centre or the heart beat? Should our main Sunday gathering draw everything in, or be the place that gives life to one another and the activities we are involved in?
Here's what you could say Author: Baptist Times. It's not the proposal to abolish collective worship in schools that's more dangerous, but our potential reaction to it Author: Baptist Times. The beauty in the building How should we as Christians think about magnificent buildings? Benefit sanctions, foodbanks and the Bible The Bible has quite a lot to say about food, who has it and who hasn't. Pope: 'biblical mandate to care for creation' The Papal encyclical is a most welcome contribution to the climate debate, writes John Weaver Author: Baptist Times. Baptist Collaboration: what next? The Baptist Collaboration Facebook Group is three years old.
A reflection for Fathers' Day Where, in the tussle between faith and family, do our ultimate priorities lie? Nothing is ever wasted Life in all its fullness matters. Heather Skull reflects on why everything happens for a purpose How true worship should hurt Have we lost the concept of sacrifice in the context of worship? But what about when God seems silent? Thirteen days The start, not the end: election reflection The election results are not the final word, they are only the beginning: we need to remain engaged in the political situation of our country Author: Baptist Times.
What does Mindfulness offer the Christian? What matters to your church? Taking time out to reflect on why we do what we do as a church can be a challenging prospect. Three questions that might help us Author: Baptists Together. And how can other churches learn from them? By listening and reconnecting Author: Baptists Together.
The Church has left the building Reflecting on when an area learns to live without a church. What can we do? Chaplaincy - is it pioneering mission? Conversations - Nicodemus He made it difficult for others; especially people like me. I tried to be a voice of calm in stormy times; but it was not easy. What is truth? Who can we believe? Heather Skull looks at lies, spin and exaggeration. Where do we find truth? The Israeli election and the church's mission The events of the last Israeli election are a wake-up call to the church, argues Azar Ajaj Author: Baptist Times.
Conversations - Joseph of Arimathea Why could he go boldly to Pilate for the body of Jesus but not be equally courageous among his fellow believers?
The Prodigal Ute (Car Park Parables Series)
Christ is Risen. He is risen indeed! A reflection on the political consequences of Jesus' life alongside our response to the current electioneering Author: Baptist Times. Conversations - Mary Magdalene An unnecessary death - we would see it to its bitter end, and then wait to receive his body Author: Baptist Times. Conversations - the Nameless Lover Continuing the series of reflections involving people intimately involved in the hours before Jesus' death Author: Baptist Times. Politics, and the disruption of the temple Engagement in the political narratives of our day is not a distraction from our Gospel identity, but an expression of it Author: Baptist Times.
What should we be saying? What should preaching be for? Substituting guilt and forgiveness for shame We have become adept at holding people to account. But is there too much focus after the horse has bolted? Curious distractions, glorious risks As someone who is easily distracted, Heather Skull looks at the positive side to going off the beaten track Author: Baptist Times. Concluding his series on leadership, Darren Blaney looks at what a leader does Author: Baptist Times.
Some thoughts on church numbers Why do we allow ourselves to be dazzled and awestruck by numerical success - and discouraged by lack of it? Finding faith in times of fear Whatever our anxieties, we are called to bring them before Jesus, writes Chris Willis Author: Baptist Times. Learning the Leadership Pyramid In order to be an effective leader there is a vital lesson we must learn about where we build our leadership from Author: Baptist Times. Libby Lane - celebrating a great day Historic decision to allow women bishops a vital step in realigining church practices with scriptural teachings Author: Baptist Times.
Going to where the church isn't Conversations in a pub, an arts cafe - Chris Duffett shares two examples of pioneering that are making a difference Author: Baptist Times. Depression as a sign of faith? Could depression be a sign of a deeper connection to God? The Mechanics of Grace How a battered and broken car is a reminder that love and grace can transform a sorry mess into something special Author: Baptist Times.
Empire - or kingdom - building? Learning from Rotherham What does it mean to place the needs and well-being of children at the very heart of our shared life? Author: Together Magazine. God is great Is this really a happy New Year…? The reason for the season? It's a material world, particularly at this time of the year - but there's only one gift that truly satisfies Author: Baptist Times. What does Paul say about poverty? The Apostle has something both unique and relevant to contribute to our thinking on economic issues Author: Baptist Times.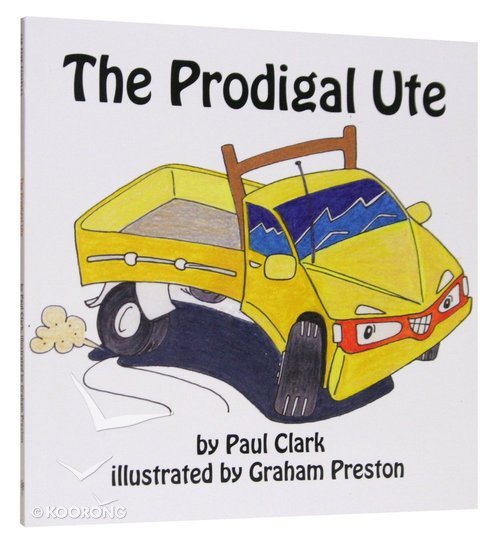 The Private World of Leadership The first person you must learn to lead is The latest in the leadership blog Author: Baptist Times. Cancel Christmas? Are you out of your mind? Church membership: why so rigid? There are circumstances when we should become part of different churches at the same time Author: Michael Shaw. Partners for the sake of the Gospel We all have different roles, and these are best expressed when we work in partnership with each rather Author: Baptist Times.
Live courageously and speak truth to power The Four C Formula for Leadership What criteria do people use to assess a would-be leader - and how might this enable us to become more effective? Author: Darren Blaney. A Mindful Response to Remembrance It is not enough to remember the past: to honour the past we have to make a difference in the present Author: Shaun Lambert.
Was all the effort and loss worth it? Robin Lane finds hope in a poignant question Author: Baptist Times. What is Leadership? Part 3 Everyone can exercise leadership regardless of their title Author: Darren Blaney. Churches and the First World War? Moving out of our comfort zone An encounter with an elderly newspaper man leaves Sally Claydon wondering where we can deliver the gift of Jesus Author:.
Do Baptist churches need leaders? Author: Joe Haward.
Vie de Caligula (French Edition).
Episode description?
Sarahs Rainbow Angel.
Follow Me (Car Park Parables Series).
issis baptism car park parables Manual?
THE HOLY SPIRIT CAME.
Building your church Michael Shaw wonders what would happen if we applied Jubilee principles to our churches Author: Michael Shaw. Adoption into God's family The invaluable support a whole fellowship can give a family which is adopting or fostering Author: Baptist Times. Pausing and being thankful The custom of saying grace is dying out and that's a shame, writes Colin Sedgwick Author: Baptist Times. Ministering to older people With a little imagination, an ageing population provides rich and rewarding opportunities to serve Author: Baptist Times.
Saying a huge thank you Great support sees redundancy averted for now, and church is growing John imagines how the devil would use the media to undermine the Christian faith Author: Baptist Times. Unless you become as a little child A lesson in sacrificial giving from a primary school child Author: Heather Skull. Helping to set the captives free An interview with a volunteer in an innovative scheme that is helping to reduce sexual reoffending Author: Baptist Times. In the gap between Israel and Gaza How can Christians respond amid this violence and hatred?
Reflecting on the act of preaching John Rackley wonders what ministers and churches could be doing in the summer Author: Baptist Times. How to go about it? How do we remember God deeply in a world of distractions? The bus evangelist - did I do wrong? I cringed when a lady began to evangelise loudly on a packed bus. But what happened next raised some serious questions Author: Baptist Times. A toolbox blog for small churches Small churches can feel neglected - which is why I've set up a blog specifically dedicated to resourcing them Author: Baptist Times.
Homeless spikes, vulnerable people Behind each person seeking shelter in a doorway is a human being loved by God - like my friend Suzy Author: Baptist Times. Living cross-shaped lives What if we really followed the example of Jesus? Author: Michael Shaw. How small is your world? As she visits projects tackling gender-based violence in Zambia, Heather Skull reflects on how small the world can be Author: Heather Skull.
The groups who use our church buildings Are we interacting with them as much as we can, asks Sally Claydon? Author: Catherine Burt. They worshipped him, but some doubted Worshipping doubters are called to see God and humanity with very different eyes to the world Author: Joe Haward. Reflections on the Assembly It was a privilege to minister to the children: our heart is that one day all will appreciate the ministry each child has Author: Ed Jones.
Contending for the Christian faith Seun Kolade takes a fresh look at the challenges facing Christians today, and the call to be bold in the face of them Author: Seun Kolade. Church response to the kidnapped schoolgirls It's welcome that some Nigerian church leaders have spoken out, but I wish more would, writes Israel Olofinjana Author: Baptist Times. We need God time, not me time 21st century Britain is all about me, me, me.
But surely God deserves our time and love more than we do? No liberal: in defence of Rev Ministry in the inner city is challenging, which is why we need more pragmatists like Adam Smallbone Author: Michael Shaw. BrightenYourDay: Spreading Good News In a world filled with darkness, we should take opportunities to spread light and purvey some good news Author: Heather Skull. What the resurrection appearances reveal They don't simply show that Jesus rose from the dead, but the nature of the relationship we can all have with him Author: Baptist Times.
Sending the best - the Antioch prayer I know what needs to be done, but how can my church respond? Why we are praying that God sends key people Author: Michael Shaw. Time to make a change? Stuck in a rut? Sometimes change can be tough but the effects can also be remarkable Author: Catherine Burt. Free from Mother's Day? Asking some questions about the appropriateness of the church doing "Mother's Day" Author: Andy Goodliff. Taking action on climate change A familiar phrase so easy to gloss over, yet indicative of a worsening reality — what can I do about climate change?
Rugby World Cup - a golden opportunity It's coming to the UK in autumn - can the church engage its local community as it did around the Olympics? Missionary leadership is vital As he retires from full-time stipendiary ministry, Paul Beasley-Murray reflects on the keys to that ministry Author: Baptist Times. The day when rain fell like lead The unexpected death of his sister led Andy Percey to explore the presence of God in the darkness of suffering Author: Baptist Times.
Car Park Parables – Issi's Baptism
Let's stop playing the Blame Game We can be all too quick to blame others for misfortune. Have we forgotten the Second Commandment? Time to rub out the battle lines? Can we become entrenched in our positions, particularly with regard to children and the church? Author: Ed Jones. Withdrawing from church What happens when you're in a small church and one of your key members has to take a step back?
Pouring out your heart in prayer Beginning a new role with government targets and an empty diary, Sally Claydon poured out her heart to God Stranger danger or angel stranger? How do we, as parents and church, model the gospel call of welcoming the stranger in a world that's fearful of them? Deeper exploration of tax dodging 'Tax evasion is a violation of the citizenship that belongs to God' - Christian Aid publishes resources on tax dodging Author: Baptist Times.
Facing redundancy - but the call hasn't gone In May I have to leave the church and area to which I feel a sense of call. Moving on doesn't seem right Author: Michael Shaw. When prayer 'doesn't work' - what next? There are times when it seems that God has stopped listening to our prayers. Do we persevere Author: Steph Cottam. Prayer: Be still I believe in Distressed - but counting blessings My son has a behavioural condition which hinders his ability to communicate. Resolving to be brave for the New Year As people make resolutions for , Heather Skull is nervously making a different sort of choice What sort of church was it?
Authentic words to last a lifetime We live up to labels - which is why we compliment our Girls' Brigade on their abilities and talents, not appearance Author: Baptist Times. Will Christmas be late this year? What kind of ministers do we need? Issues around ministerial formation for the Baptist Union are being explored.
Baptism | Jason Micheli.
A Mighty Rerun is our Show!.
Car Park Parables!
Greenwood Forest Baptist Church?
The Strange Car (Car Park Parables Series);
Share your views in a new survey Author: Baptist Times. The hardest time of the year Infertility and the coming baby: for many the Christmas story is a painful reminder of what they long for Author: Michael Shaw. Thoughts before a carol service They can be so cosy, familiar and inoffensive.
But this year it has to be different Author: Baptist Times. Bapticostal congregations The congregational type of church governance is being reshaped in many of the new Baptist churches Author: Israel Olofinjana. Author: Jimmy Orr. Engaging with Scottish independence And why it's important for Baptists to draw upon their own tradition of conversation and discussion Author: Baptist Times. Larger churches' conference - report Gathering for the ministers of some of the UK's larger Baptist churches characterised by 'honesty and vulnerability' Author: Baptist Times.
Re-enchanting the world The church needs to listen to C. Writing for the Baptist Times Want to have a go at writing for the Baptist Times, but something is stopping you? An open letter to churches Dear Church, you have no idea how incredible you can be if you allow His Spirit to lead you, shape you, empower you Author: Nick Lear. The most annoying commandment I would much prefer to spend all my time with people who were like me Remembrance: time for a rethink?
Leading Remembrance Day worship left one Baptist minister feeling decidedly uneasy. Author: Andrew Kleissner. Light in the dark places The clocks have gone back and the hours of darkness grow longer. Heather Skull explores light in dark times Being a Minister and Doing Stuff Is the role of a minister simply about "doing stuff" - or is it something else entirely, asks Joe Haward?
What are we teaching them? How are we enabling our children not just to learn verses from the Bible, but their truth and application? Top tips on working together Five top tips for smaller churches, and five top tips for larger churches to help us work together Author: Michael Shaw.
Curmudgeon or concerned? In praise of the fall - an autumn reflection A reflection on the beauty of autumn, and seasons of the soul. Which season are you in right now? Author: Richard Littledale. An article about movies, in two parts… They can reveal great truths. But they also subtly encourage us to focus on ourselves Author: James East.
Multicultural Churches: A Gospel Imperative Do we want to build multicultural churches for politically correct reasons? We need to talk Not the building, but the But isn't there sadness when one falls into disrepair? Whatever happened to the children's talk? Emails, social media and praying for George Reflecting on the role technology played in gathering people to prayer Author:.
Teaching without noise of words People love to talk especially Christians , but what profound revelations are we missing because we refuse to shut up? Author: James Karran. Radical action and confronting injustice The Selfridges staff who refused to serve Tommy Robinson reminds me we are called to confront injustice Author: Israel Olofinjana.
Money - and how we use it Why do we allow some of our least resourced churches to struggle in some of the most deprived areas? What if Colin Sedgwick on the importance of campaigning for the right to choose your religion Author:. Church investors - raising standards Promoting fair labour practices and more - the Christian community's influential ethical investment role. By Dr James Corah Author:. Shift in global missions African churches are deeply involved in global missions - could there be more partnerships with European mission agencies, asks Israel Olofinjana?
What to keep - and what to throw away? It's time to tackle the cupboard again, writes Sally Claydon Author:. A Baptist minister argues there is Author:. What would a manifesto for the Common Good look like? A Baptist minister challenges Christians to shape the political debate as the General Election looms Author:. Being Church Disappointed at the demise of the Sunday evening service, Sally Claydon remembered the Bible doesn't specify a day and time for being church Author:.
Ecumenical Dynamic - Living in More Place Than Once The ecumenical movement in Britain is stagnating, writes Keith Clements, but it doesn't have to be like this: stepping outside of our immediate place and tradition is a vital exercise Author:. Throwing Stones? By using the arguments of "Just War," Christian leaders make going to war a tough sell, writes Robert Parham, but they also fulfill one of their moral duties of offering a prophetic witness.
By Mark Roques Picture it. We are enjoying Sunday lunch with friends and the conversation turns to football. It could be Brexit but it isn't. Before you know it, the diners are debating that pressing question. Who is the greatest footballer of all time? Jackie plumps for Pele. Frank is a Johan Cruyff fan. Susan urges us to consider Cristiano Ronaldo. Roy puts in a kind word for George Best. The conversation is noisy and passionate. Do you go and do the washing-up or do you remain at the table and engage in bespoke evangelism? Bespoke evangelism begins with everyday conversation.
You find out what people naturally enjoy talking about, what they find enthralling, and then you build bridges into this delightful chat zone. Today the chat zone has a sharp focus.
Christian bookstore, gift, distributor and publisher in Singapore
Who is the greatest ever kicker of the pig's bladder? Ron, a bricklayer friend, jokingly suggests Bobby Charlton and Susan, an accountant, snorts with derision. He had incredible dribbling ability, close ball control, incisive passing and his goal against England in was sensational. And by the way did you know that thousands of people worship him as a god? I wax lyrical: "Worldwide there are , worshippers of the Argentinian football genius Diego Maradona.
Founder of the faith, Alejandro Veron put it like this: 'Our religion is football and, like all religions, it must have a god. We will never forget the miracles Maradona showed on the pitch and the spirit he awoke in us, the fanatics. The candidate jumps in front of a life-size cardboard of goalkeeper Peter Shilton and endeavours to recreate, by means of a left hand punch, that exquisite loop over Shilton's head and the ball dropping into a gaping net.
Love football above all else. Declare unconditional love for Diego and the beauty of football. Defend the Argentina shirt. Spread the news of Diego's miracles throughout the universe. Honour the temples where he played and his sacred shirts.
Articles in this group
Don't proclaim Diego as a member of any single team. Preach and spread the principles of the Church of Maradona. Make Diego your middle name. Name your first son Diego. There is also a prayer to Maradona that goes like this: "Our Diego Who art on earth hallowed be thy left foot. Thy magic come. Thy goals be remembered. He once fired a rifle at photographers and he has abused alcohol, drugs and food in outrageous ways. Surely someone like that should never be worshipped! He took an ordinary team and through sheer genius and bottle made them World Champions in You can't argue with that.
Atheists will say that this faith is pure superstition - rank nonsense. Others will say 'whatever works for you'. If you believe Maradona is the Messiah then it is 'true for you'. The Maradona faithful are full of pious reverence for their football god. For some it's a joke, for others it's deadly serious. Christians believe that it is foolish to get baptised in the name of Maradona because he simply isn't the Messiah. Just a broken sinner like everyone else. Can Maradona forgive your sins? Can a certificate of baptism signed by Maradona help you out on the Day of Judgment?
When Maradona dies, will he come back from the dead?
Jesus created the possibility of football in the beginning and declared it very good. He is the Creator and Redeemer of all things. We should worship Jesus Christ because he was the sinless Son of God who died to take away the sins of the world. Those who trust in Him will enjoy bodily resurrection in a new heaven and a new earth. Football will then be perfect with no greed, no corruption and no crafty 'Hand of God' cheating. There was a pause around the table.
And then the conversation exploded. It just got better and better. Later that day everyone said how much they had enjoyed the coq au vin and the lively debate about Diego Maradona and the kingdom of God. Author: Baptist Times Nurturing the gift of a listening ear In this age where social media has diminished communication skills, there is an even greater need to listen well Author: Baptist Times Did God speak to Chris Evans?
Chris Goswami reflects on how God speaks Author: Baptist Times Panorama, and the collapse in social care A new Panorama programme has highlighted the deepening adult social care crisis. Belonging is something that can be learnt Author: Baptist Times Why does God allow bad things to happen? It's a picture where many of us are Author: Baptist Times Following Jesus to the poor Christians experience an inspirational conference, but what will it achieve?
Author: Baptist Times 'Wounds from a friend can be trusted' Cruel to be kind? How willing are we to speak, and be spoken to, with candour, asks Colin Sedgwick Author: Baptist Times What role the Christian entrepreneur? Advent suffers from too much light pollution and churches should try not to contribute to it - a reflection for Advent Author: Baptist Times Are you ashamed of being a Baptist? Here's a taste of audience reaction Author: Baptist Times A life cut short - a wasted life?
Author: Baptist Times Baptists Together Mission Conference 'We need to encourage each other, and recognise the ministries we have' - a report from the recent conference Author: Baptist Times Always be prepared to give an answer A Baptist minister has a chance encounter with an agnostic in a coffee shop. Author: Baptist Times Generosity, hospitality and joy Recent surveys show more people than we think believe in miracles; and our population is lonely. Have an open mind about where you might find community Author: Baptist Times Big questions, good answers This is what we learnt in creating a space for the big questions about Christianity, writes minister Author: Baptist Times Remember the doubt of John the Baptist Doubt comes to us all - even John the Baptist is recorded as having doubts about Jesus.
Lucy Mills introduces her second book Author: Baptist Times Mindful worship - wider than any style What does mindful worship look like? The role of Simeon and Anna in the Christmas story shows there is a place for old people in the purposes of God Author: Baptist Times 3 more lessons to take from Reformation, disasters and terror: some more defining events of — and what they mean for Christians Author: Baptist Times Most popular reflections A story-telling way with evangelism and the impact of the digital world were among the most read opinion pieces Author: Baptist Times Can we really say Happy Christmas?
Ageing means our bodies are not what they were, but here's why we mustn't lose heart, writes a Baptist minister Author: Baptist Times Living in different worlds It is hard to communicate how chaotic and vulnerable lives can be. He explains how it came about Author: Baptist Times Faith, doubt This is what happened Author: Baptist Times What will we learn from history? Looking at examples from the Bible, a Baptist minister reflects on how long we should be praying for Author: Baptist Times What did God do on his day off? Author: Baptist Times Baptists - book for Greenbelt!
God invites us to share in his work, even allowing us, through prayer, to shape the manner in which that task is achieved Author: Baptist Times Two vital principles of spiritual gifts Each one of us is gifted by God, for the common good. A reflection by Baptist blogger Chris Goswami Author: Baptist Times The election and the environment Former Baptist Union President John Weaver examines the environmental policies of the main parties Author: Baptist Times 'Thank God I'm vulnerable' To remove our vulnerability would be to remove our humanity — a minister's reflection on the London terror Author: Baptist Times The perils of the echo chamber The way in which we engage across the political divide after 8 June is as important as how we deal with the campaign Author: Baptist Times Sacrifice - poem about the Manchester bomb 'As last cry shattered the chatter of onlookers, and the cries of the watching women, mixed with his Refugees remain in Calais, despite last year's clearing of the camp there, writes Simon Jones Author: Baptist Times Rebuilding our confidence in prayer A Baptist minister was overwhelmed with questions about prayer.
Let's not forget them Author: Baptist Times When hope is in short supply What does it mean to be Beacons of Hope in a world where hope is so often in short supply? In a world awash with lies and half-truths, Jesus followers are called to be people of total integrity Author: Baptist Times What gets you out of bed in the morning? Author: Baptist Times Why do Christians clash? Author: Baptist Times Where there's nowhere to hide How smaller churches can open a door to leadership opportunities even in partnership with larger ones Author: Baptist Times Not disabled people who need healing?
Author: Baptist Times Sage on the stage, or guide on the side? The enabling leader: giving people the tools to face their problems is a leadership that encourages congregations to develop their giftings Author: Baptist Times Looking down on other people By what right does any Christian presume to pass serious judgement on someone else?
There is another road Author: Baptist Times Nothing left but the screen How do we break into the hollowed-out lives of those in the hidden places of our communities, whose only company is the television? A reflection on making sense of this year's shocks Author: Baptist Times What am I doing with my gifts? Author: Baptist Times God and our turbulent times What do I as a Christian make of this year's great political upheavals? Author: Baptist Times Build a wall, he said. Author: Baptist Times Worrying about the news Author: Baptist Times Is your church a turn-off?
Author: Baptist Times So is this taboo A new book seeks to explore Author: Baptist Times The call to open your doors Does Jesus want us to help those who are destitute — or something more? Author: Baptist Times Should we pray for trivial things? The story of Naomi and Ruth is being lived by many women today — but with an uncertain ending Author: Baptist Times The children stranded in Calais There are unaccompanied children in the Calais Jungle. Author: Baptist Times What about you Wherever we look in our world today we may find men and women of good will — we should thank God for them, and pray for them Author: Baptist Times You will always have the poor with you Jesus tells his disciples to be among the poor, yet 2, years later all too often we are not.
Chris Goswami reflects on how Christians might engage constructively in the politics currently unfolding Author: Baptist Times Wilderness wanderings, or the Promised Land? Author: Baptist Times And a little child shall lead them There's a good reason why children have a special place in the heart of God - and, as Heather Skull reflects, they have much to teach us Author: Baptist Times Human sexuality and identity As Baptists, can we live in the tension of our differences, bound together in our common love of the Risen Christ?
The call to sacrifice just might Author: Baptist Times Baptists relating as one team Have we at times prized our independence over our commitment to relating to each other, asks Lynn Green? The founder of a charity working with destitute asylum seekers doesn't think so Author: Baptist Times What happened next? Here's a look at Elizabeth Author: Baptist Times The virtue of keeping it simple Many Christians tie themselves in all sorts of knots when thinking about their faith - but certain Bible verses can come to the rescue Author: Baptist Times Breaking a season of habits We're creatures of habit, but, says Heather Skull, let's make sure they're good ones Gethin Abraham-Williams ponders a question that still troubles our restless spirits, and finds a clue in a disciple too often overlooked Author: Baptist Times Grey areas - and responding biblically For many dilemmas there are no straight forward answers - so what principles can Christians adopt when deciding how to respond?
Just as you are Many people feel unworthy of God's love, which is why they need to be encouraged to approach God just as they are Author: Baptist Times 'The call needs to be lived out' Paul Beasley-Murray introduces his new, four volume guide for pastors that draws on his year career in ministry Author: Baptist Times What's it like to be years old? A reflection on King's Stanley Baptist Church marking its th anniversary and its joint celebration with eight others Author: Baptist Times Spotlight on asylum seekers The founder of a Christian organisation serving destitute asylum seekers shares insights into the UK's response to the refugee crisis Author: Baptist Times Dialogue and dancing in Durban Birmingham-based chaplain the Revd Dr Doreen Morrison shares reflections on the 21st Baptist World Congress Author: Baptist Times Will autumn damage your church's health?
John Rackley questions the demands many churches place on themselves at this time of the year Author: Baptist Times Euthanasia - can we live without it?